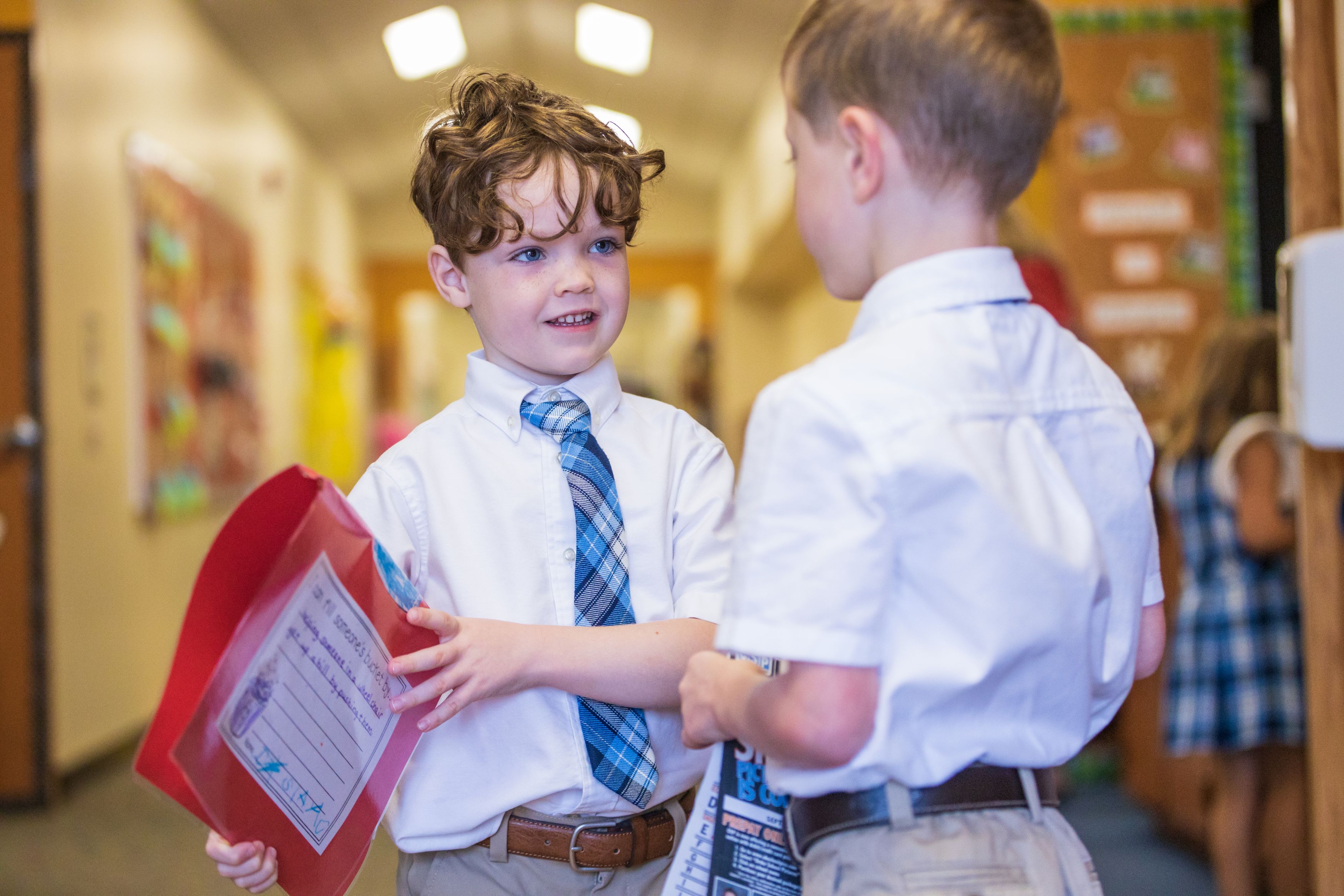 We believe that childhood is a time to cherish and protect.
As a preschool (age 2.5) through 5th grade school, our students are afforded the opportunity to celebrate successes, learn from failures, and grow into exceptional young people in an environment supporting faith, character, and community. St. Mary's offers children an educational, social, and emotional foundation that students can build upon for years to come.
We invite you to look deeply into our school community. As you do, you will discover a place where every child is known, supported, challenged and loved. At St. Mary's, it is our goal to help children grow, without growing up too quickly. Being a preschool through 5th-grade school affords us the opportunity to truly celebrate children – and childhood.
Why Preschool - 5th Grade?

Nurturing

The environment of a preschool - 5th school is free from the impact of middle school and high school. Elementary school students need a space where they can be goofy and silly - simply put, they need a place where they are free to be children without the pressure of older students. St. Mary's offers children a place where they can grow in an environment designed for childhood.

Belonging

At St. Mary's, every child is known. It is important to us as a faculty and staff that we have the ability to get to know each individual child and their families. Our school becomes a great community for students and families as they raise children together, and begin to form life-long bonds and friendships. In our small environment, children feel valued and secure.

Resources

Since we are focused on children in their preschool and elementary years, we are able to devote all of our resources to providing an exceptional experience just for those ages. Our twice-yearly professional development is focused on these years, and parents can rest assured their tuition dollars are directly supporting preschool through 5th-grade programming.